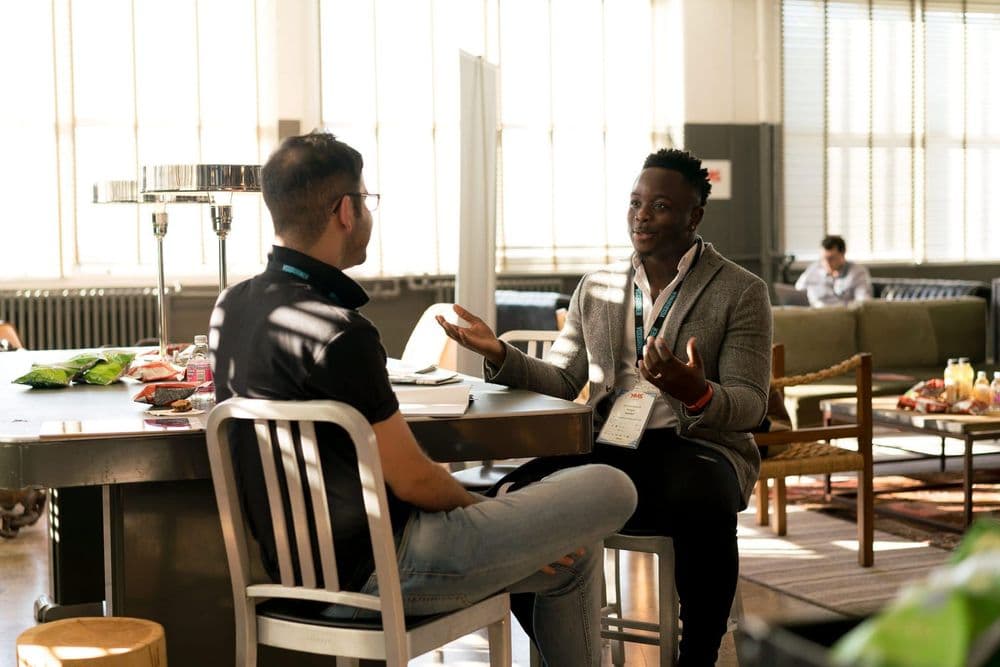 FAQs
Q: Who or what exactly is considered an Excluded Entrepreneur?
A: Excluded Entrepreneurs are African-American, Asian, Latino, Native American, and Immigrant business owners facing racial bias and exclusion in some traditional lending. However, these self-starters are not defined as excluded because of ethnicity. Based on surveys and deep listening sessions with them, Excluded Entrepreneurs are promising businesses who are, have been, or perceive themselves to be excluded from traditional loans from financial institutions for a variety of social factors and racial bias. In turn, their families and communities also experience social and economic pressures from the racial wealth gap.
Q: How and where will RPC deploy capital to Excluded Entrepreneurs?
A: RPC supports promising new, emerging and existing business with loans to certain businesses led by Excluded Entrepreneurs of Color. The market lending area at this time is West Michigan and other areas in the state. Other geographic areas may be considered in the future. The current RPC lending market has been affirmed by data and insight from Excluded Entrepreneurs.
Q: What is the RPC decision process in considering and approving loans?
A: For those interested in applying for RPC loans and investments, there are four steps to review: 1. Learn about our criteria and apply for eligibility; 2. Permission to review your financials and other information; 3. Complete a loan application based on our FARE system; 4. Receive a determination after careful consideration. Whether an excluded Entrepreneur is being considered for a loan or investments, the RPC team will review each proposal with diligence, our racial equity/social criteria and business objectives that fit the mission of RPC and benefit to the community.
Standard Loans
Q: What is a RPC Standard Loan?
A: As a certified Community Development Financial Institution [CDFI], RPC standard loans are our main financial product that we use to invest in businesses owned by Excluded Entrepreneurs of Color [African-American, Hispanic, Latinx, Asian-American and Native American owned businesses]. Standard loans are term loans and potential Line Of Credit loans to existing businesses [5 years old or longer], emerging businesses [2 years in tenure] or early stage businesses [at least 6 months in tenure] to provide investments in their growth and quality business capacity. Such loans have fixed rates and some may have flexible rates, and are provided to approved applicants with good business fundamentals, quality professionalism and demonstrated record and need for growth. RPC is distinctive in our investment approach as we determine such approvals based on a combination of loan underwriting standards that are different than banks---and we determine approval using our racial equity standards.
Q: What are some examples of RPC Standard Loan uses by businesses?
A: RPC loan customers currently in our portfolio are businesses represented in industries such as retail, technology, allied health, food, professional services, etc. They are utilizing RPC loan investments for working capital, equipment/machinery, inventory, tenant improvements, day-to-day operations, etc.
Q: What is the interest rate of a RPC Standard Loan?
A: RPC Standard Loan interest rates may between the small business lending Community Development Financial Institution industry ranges of 6% to 10%.
Q: What are the loan terms of a RPC Standard Loan?
A: RPC Standard Loan terms can range from 12 months to 36 months.
Q: What standards do I need to meet for a RPC Standard Loan?
A: While RPC has different and progressive loan consideration standards than traditional banks, there are processes, information and requirements that an applicant must follow and provide for RPC loan consideration in general---and standard loans in specific. Applicants must provide financial statements/tax information, business plan, proof of business insurance, and other information for an informed decision. Please visit the RPC loan application portal or contact our team at contact@rendeprogresscapital.com to learn more. We appreciate applicants who can also demonstrate seriousness and professionalism to understand the importance that RPC places on making investment decisions by having full and timely applicant information and standards met. Such full and timely information may also assist in our timely decisions on investing in Excluded Entrepreneur of Color loan applicants. Upon any loan approval and closing, RPC standard loans also include a closing fee.
Q: Are RPC Standard Loans personally guaranteed and require Collateral?
A: All RPC loans are financial investment products. Therefore, all loans require the personal guarantee by the business. As a racial equity small business lender that is accountable to its capital, RPC in turn must ensure that the business borrower is responsible for their loan, our investment and approaches repayment of their debt with seriousness and professionalism. In addition to personal guarantee, cash flow and good financials, collateral serves as the other source to ensure that a borrower has an ability to repay their RPC loan. Certain loans may involve filing on a borrower's assets such as vehicles, real estate, equipment, etc.
RACE4Progress 2.0
Q: What is the Fund's loan interest rate?
A: The interest rate is 1% for the entire term of the loan.
Q: What is the loan term period?
A: The minimum loan term period is 12 months. The maximum loan term period is 60 months.
Q: When does the Fund begin?
A: After concluding the RACE4Progress Loan, RPC launched the RACE4Progress 2.0 Loan on October 14, 2022.
Any additional questions? Please email us!
Elisa Starnes, Associate Partner for Lending Opportunity and Administration
Get In Touch